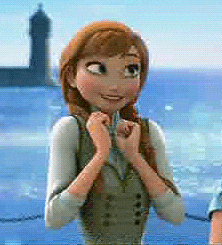 Happy Sunday and hopefully you all had a wonderful week. A while back I mentioned that I was working on a screenplay called Game Over. Well, this project has officially been shelved. The ideas that I had for it just wasn't working so I have decided not to continue. Sometimes you come up with an idea and it sounds great but then when it comes time to write it, something falls through the cracks. All my fellow writers out there know what I am talking about. It happens to the best of us. However, there are three other projects that I am committed to.
I am still editing the novel "The Sacrifice" which now has a new title. It is called "Seeds of Change" and I credit my beloved Ron for coming up with the new title. So far, the editing is coming along fine and moving at a nice pace.
I am also working on editing a pilot for a TV drama series called The Phoenix. I originally wrote it in 2012 and at the urging of my boyfriend, decided to enter it into a screenwriting contest. I usually don't enter contests but after thinking about it, I decided to go on ahead and dust it off and try my luck. You must pay to enter but the price is not that bad. So far, I have completed editing it and now I must add more material because it's only forty pages long. It should be at least 60. I had the CW network in mind when I wrote this but honestly, I would be happy no matter who used it.
During this past week, I have also embarked on preparing for my next writing project. My very first book series. It's called The Visitor and it is a science fiction story. I have always wanted to write a good science fiction novel that wasn't too technical. So, I am finally giving it a shot. I never believed I could write a book series because I get bored with working on the same story for an extended period, but I am trying to break out of that. So, wish me luck. I will keep you posted as to how it's coming along.
Until next time…