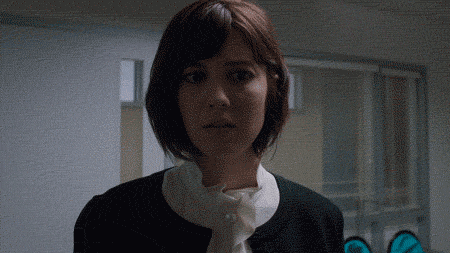 Hey there and happy Sunday to all of you. It's been a rough week due to ongoing snow storms and Chicago got pummeled. I used to love snow as a kid but now I absolutely hate it. Driving in it and walking in it is pure hell for someone my age. I'm 49 years old and don't have the energy and the strength that I had when I was a child so snow and I are not friends anymore. And on top of that, I started editing my novel last week and it hasn't been easy.
There are three things that are slowing down the process right now.
Being too critical of my own work

Trying to find enough time

The desire to start another book
To be honest I have always been too critical of my own work. In the I have destroyed things that I've worked on just because I thought it wasn't good enough. You know what they say…we are our own worst enemy. It's true. There could be nothing wrong with the stories we write, and we may even get lots of praise for it, but we will always still find something wrong with it no matter how good it might be.I've been reading a book about writing and it's given me some helpful tips on how to rework this novel and how I can become better at my craft which makes me want to obsess a little bit. That can be a good thing and a terrible thing. The good thing is that I will follow those tips and the book will be better in the long run, but the dreadful thing is that I can obsess over it so much that I ruin the good parts that shouldn't even be tampered with. It can get complicated if I overedit.
Trying to find enough time has been difficult lately because I am working longer hours now at my day job. When I get home it's time to make dinner and then I spend the rest of the evening with my boyfriend and by the time we say goodnight, I am sleepy and have a tough time staying focused. Sometimes coffee helps but at night coffee tends to make me sleepy instead of alert. The weekend is really the only time I have but sometimes it's filled with running errands, doing laundry and housework. But I do manage to force a bit of time for editing. It's not easy.
Last week I got an idea for my next novel and it was so good that I was ready to jump right in head first and start working on the outline for it, but I didn't. I needed to stay focused on the current book and the screenplay that I've also been working on. Whenever we writers get new ideas we want to dive right in while the ideas are still fresh in our minds and if they keep on coming we feel like we're going to just burst if we don't start writing the story that's just itching to be told. I am using a lot of restraint not to put my current projects on the back burner to make time for the new one. It's hard to discipline yourself but it must be done.
Ultimately the current book will be finished if I remain focused and not stray off the path to completion. You readers have more patience than I do. I can't wait for this part to be over because it's so . Maybe if I just cut myself a little slack then maybe I can do this in a timely enough manner that will satisfy you and me. Until next time, have a great week.